Anne Schwanewilms, Soprano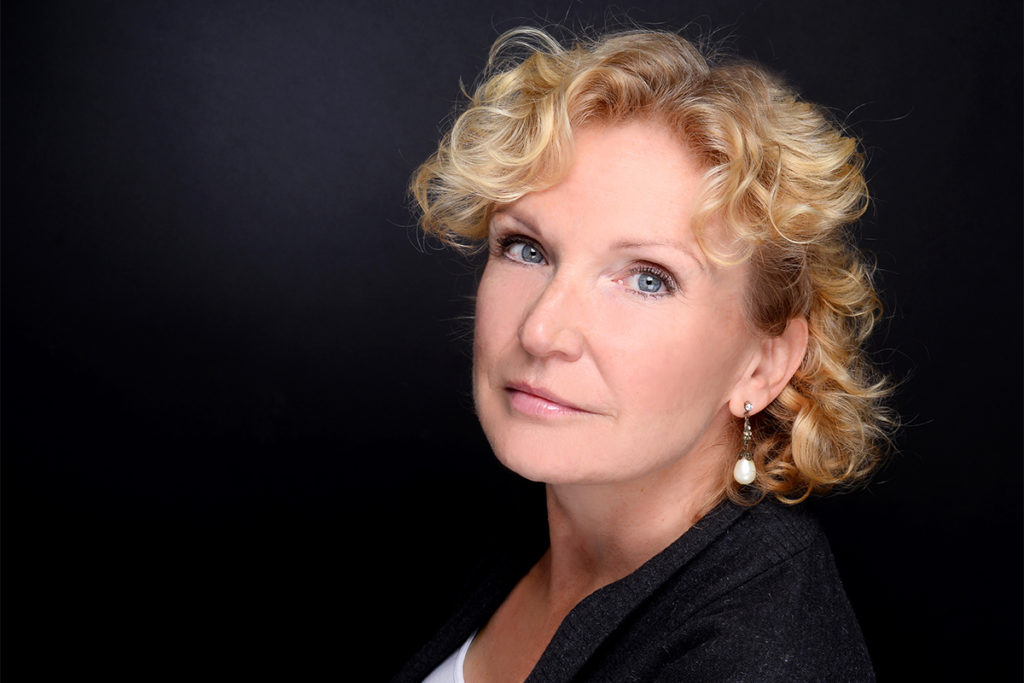 Anne Schwanewilms is recognised as one of the leading interpreters of the works of Richard Strauss. She is a regular in opera houses like Munich, Dresden, Hamburg, Frankfurt, Amsterdam, Vienna, Madrid, Barcelona, Milan, New York or Tokyo.  At the Semperoper Dresden, Anne Schwanewilms had remarkable  successes as Arabella, Marschallin and  Chrysothemis under the musical direction of Christian Thielemann, roles which she reprised at the Vienna National Opera . Repeatedly she appears as Elsa & Eva or Elisabeth at the Bayreuth and the Salzburg Festivals.
 Her opera recordings include DVDs of "Die Gezeichneten" (Salzburg Festival), "Die Frau ohne Schatten" (Salzburg Festival, Christian Thielemenn, Vienna Philharmonic), "Der Rosenkavalier" (Fabio Luisi, Sächsische Staatskapelle Dresden, 2007). She is renowned as one of the most important voices for Strauss's legacy "Vier letzte Lieder", which she has recorded officially  twice. A  Wagner CD with "Tristan and Isolde", "Tannhäuser" and the "Wesendonck-Lieder" as well as many Lieder recordings by Liszt, Mahler, Schumann, Wolff, and Schönberg are available.  Her "Wozzeck" from Houston received the ECHO Klassik Award in 2017 and the GRAMMY Award 2018. In 2019 the DVD "Die Meistersinger von Nürnberg" from the Bayreuth Festival received an OPUS Klassik.
Review Bilbao / Wagner "Wesendonck-Lieder, 1. & 2. October 2020 "Anne Schwanewilms possesses the elegance and allure of the truly great sopranos born to sing Strauss' Marschallin, her line is perfect, a bouquet of nuances, colors and intelligence". Asier Vallejo Ugarte, 4. October 2020
Semperoper, march 2020:
Die Großherzogin von Gerolstein"
"Die Titelrolle wurde von der großartigen Anne Schwanewilms verkörpert. Für die Gesangspartien setzte sie ihren weichen, leichtverhangenen Sopran ein, so wie wir sie kennen. Mit viel Selbstironie meistert sie die Gratwanderung zwischen Würde und Peinlichkeiten mit einer tollen Bühnenpräsenz." opernfreund.de,
Thomas Thielemann, 1. März 2020
Website: https://www.anneschwanewilms.com
Christian Arming, Conductor
Christian Arming, Conductor
Glanert: Idyllium
Schubert: Einsamkeit (arge. Gallert)
Glanert: Idyllium
Schubert: Einsamkeit (arge. Gallert)
Museumsorchester Frankfurt
Strauss: Vier Letzte Lieder
Museumsorchester Frankfurt
Strauss: Vier Letzte Lieder
Schönberg: Erwartung (concert Version)
Schönberg: Erwartung (concert Version)