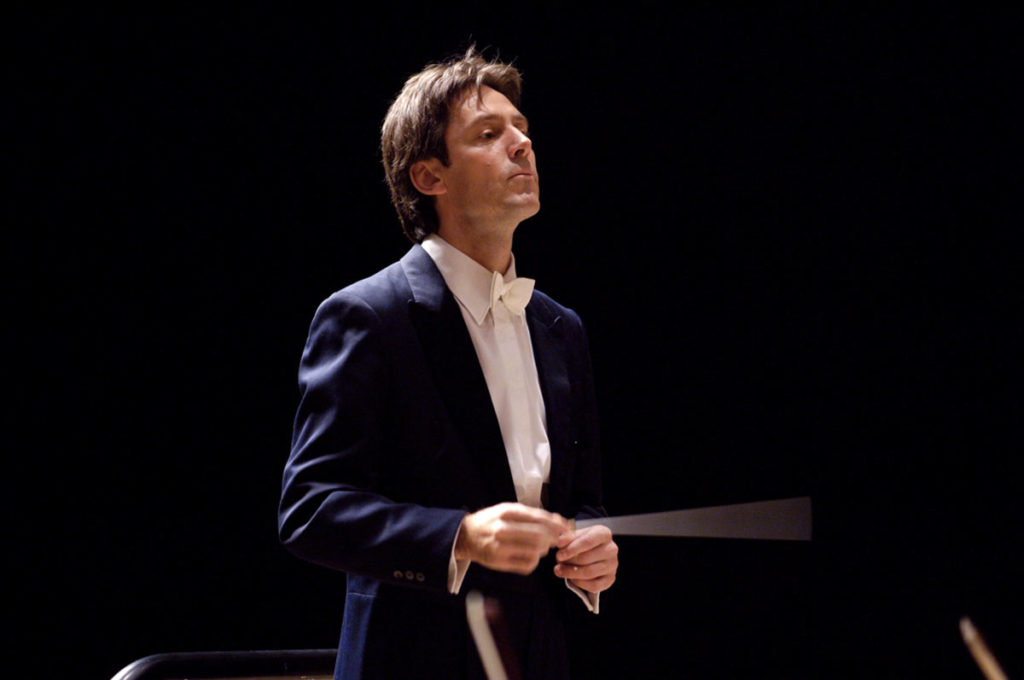 Since his dazzling debuts, winning the Eurovision and Young Concert Artist competitions in New York at the age of seventeen, Paul Meyer has never ceased to surprise. His meetings with Pierre Boulez and Luciano Berio were decisive for the development of the clarinet repertoire. More than 22 concertos are dedicated to him, amongst which classics by Michael Jarrell, Penderecki, Qigang Chen &Luciano Berio.
Passionnate about chamber music, he founded the ensemble Les Vents Français and is co-founder with Eric Le Sage and Emmanuel Pahud of the Salon de Provence International Music Festival. From 2006 to 2010, he was successively associate conductor of the Seoul Philharmonic Orchestra, at the invitation of Myung-Whun Chung. In 2009, he became main conductor of the Tokyo Kosei Orchestra. Paul Meyer has conducted the Mannheim Chamber Orchestra since 2014 and has been appointed unanimously in 2018 by it's musicians to be their new musical director.
Paul Meyer has discography of over fifty CDs on DGG, Sony, RCA, EMI, Virgin, Alpha and Aeon. As a conductor he recently conducted piano concertos by J. Haydn and Mozart with the Sinfonia Varsovia and Jean-Marc Luisada & works by Milhaud with the Liège Royal Philharmonic Orchestra. 
Since 2012 Paul Meyer has been commander in the order of arts and letters.
Devant une salle comble visiblement conquise d'avance, le maître des lieux nous a livré une vision très personnelle et particulièrement intéressante des trois pièces proposées ce soir, Christian Arming s'expose comme un architecte. - Mar 25, 2018
L'occasion aussi de rappleler l'excellence de la formation à laquelle il appartient, l'Orchestre Philharmonique de Liège, dirigé ici une dernière fois par celui qui en fut le remarquable directeur musical ces dernières années, Christian Arming. Sep 17, 2019
Website : http://meyerpaul.instantencore.com/web/home.aspx
14.05.2022 20h00 Opéra de Tours
15.05.2022 17h00 Opéra de Tours
Paul Meyer, direction
Emmanuel Pahud, flûte
Lalo: Ouverture le Roi d'Ys
Chaminade: Concertino pour flûte et orchestre
Saint-Saëns: Odelette pour flûte et orchestre
Poulenc: Sonate pour flûte et orchestre
22.05.2022 Neue Bühne Senftenberg, Brandenburger Symphoniker
27.05.2022 Landesgartenschau Beeilte, Brandenburger Symphoniker
Paul Meyer, direction
Mendelssohn: Hebriden Ouvertüre 
Grieg: Peer Gynt Suiten 1 & 2
Beethoven: Symphonie N° 6 « Pastorale » 
29.05.2022 Neue Stadthalle Langen, Mannheim Chamber Orchestra
Paul Meyer, direction
Monn: Sinfonie A-Dur
Richter: Sinfonie G-Dur
Hertel: Harfenkonzert F-Dur
Parish-Alvars: Concertino für Harfe
Herbert: Serenade für Streiter op 12
06.06.2022 Schloss Hambach, Mannheim Chamber Orchestra
Paul Meyer, direction
Rossini: Sonate für Streicher
Puccini: Crisantemi
Donizetti: Streichquartett D-Dur (Orchester)
Bottesini: Andante Sostenuto
Worl-Ferrari Serenade Es-Dur
07.06.2022 Opéra de Tours, Les Vents Français
Paul Meyer, clarinette, Emmanuel Pahud, flûte
Eric Le Sage, piano, Gilbert Audin, basson
Beethoven: Trio pour flûte, basson et piano
Jolivet: Sonatine pour flûte et clarinette
Glinka: Trio Patetico pour clarinetto, basson et piano
Emmanuel: Sonate pour flûte, clarinette et piano
Saint-Saëns: Tarentelle pour flûte, clarinette et piano
10.06.2022 Salle de l'Institut, Orléans
Paul Meyer, clarinette
Eric Le Sage, piano
Brahms, Poulenc & Schumann
26.06.2022 Schloss Mannheim, Mannheim Chamber Orchestra
Paul Meyer, directin
Lydia Teuscher, Soprano
Stamitz: Sinfonia Pastorale D-Dur
Mozart: Ruhe sanft mein holdes Leben & Se il padre perdez (Idomeneo)
Hofmann: Concerto Jubilate
Schubert: Sinfonie B-Dur D 485

​