Vassilis Christopoulos, Conductor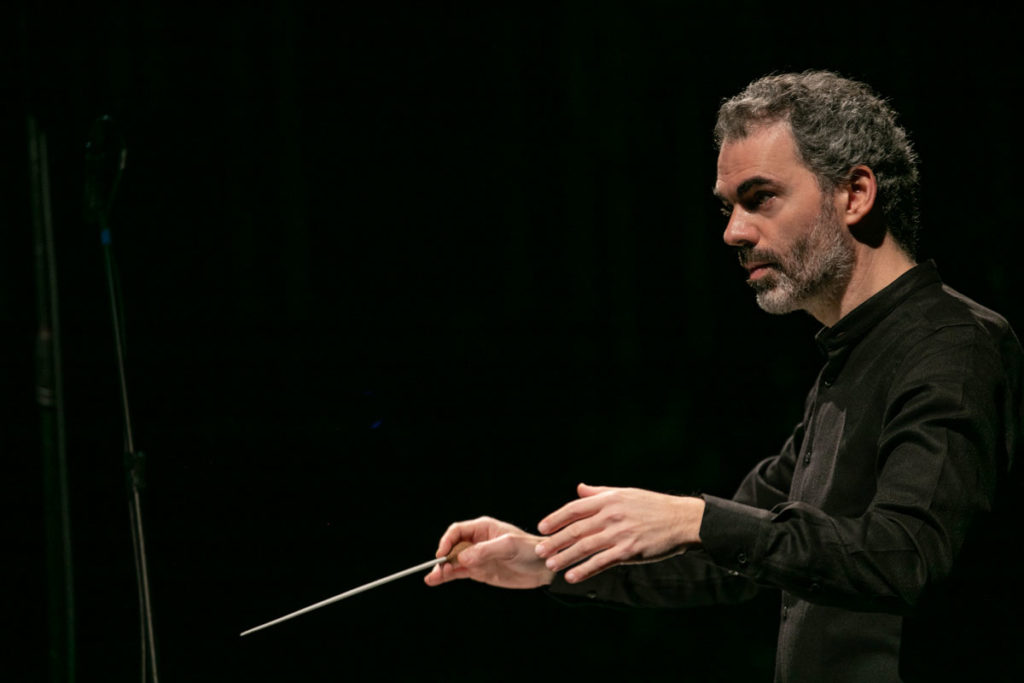 Chief Conductor at Oper Graz & Grazer Philharmoniker as of sept 2023, he is Is one of Greece's most renowned conductors: In 2017 he officially inaugurated Greek National Opera's new venue in Athens with the company's first ever production of Elektra by Richard Strauss; the resounding success of his performance led to an immediate reengagement for Lady Macbeth of the Mtsensk District by Shostakovich in May 2019, which was unanimously hailed as an indisputable musical triumph. As Artistic Director of the Athens State Orchestra from 2011 to 2014, he raised the standard of performance dramatically and performed in virtually every corner of Greece including many remote islands; introduced a wide-ranging social and educational program; and won major national and European design awards for its new image.

From 2005 to 2015 he was Chief Conductor of the Southwest German Philharmonic Orchestra of Constance, again responsible for significant and unanimously recognized improvement in performance: under his artistic leadership, the number of subscribers exceeded the mark of 2.500 for the first time in the orchestra's history (from a small town population of app. 85.000); the Orchestra acquired new permanent posts, and toured with great success at renowned festivals and concert halls in Switzerland, Italy, Austria, Greece, France, Spain, China, Japan, as well as throughout Germany.

 His discography includes the first recording of Concertos by Nikos Skalkottas with the Thessaloniki State Symphony Orchestra which was released on BIS. His CD "Mozart Arias" featuring French Soprano Géraldine Casey and the Southwest German Philharmonic was awarded a golden Orpheus by the Académie internationale du disque lyrique in Paris for the best Mozart recording in 2009.
 
In 2013, Vassilis Christopoulos was awarded Knight of the Order of Arts and Letters (Chevalier dans l'Ordre des Arts et des Lettres) by the French Republic.

Wozzeck now available online: The hugely successful first production of Wozzeck in the history of the Greek National Opera conducted by Vassilis Christopoulos and directed by Olivier Py is now available online on Medici TV https://www.medici.tv/en/operas/bergs-wozzeck/
Berg: Sieben Frühe Lieder
Ravel: Boléro
Skalkottas: 5 Greek Dances

Haydn: Symphonie N° 6
Ravel: Concerto pour la main gauche

Rachmaninov: Symphonie N° 2
Verdi: Macbeth
Staging: Katarina Sokolova
Peter Eötvös: Schlaflos (Première)
18., 24. & 31.01.2024 Oper Graz

01. & 10.03.2024 Oper Graz
Jani Christou: Phoenix Music
Bartok: Concerto for Orchestra
Ravel: Cinq Mélodies grecques
Skalkottas: Cinq danses grecques pour orchestre de cordes
Lily Boulanger: D'un matin de printemps
Beethoven: Symphonie N° 6 "Pastorale"
PASSED DATES ————————————————————–


Tchaikovsky: Eugen Onegin, PREMIERE
Production: Robert Carsen
Eugen Onegin: Gorden Bittner
Lensky: Evan LeRoy Johnson
Tatjana: Evgenia Muravela
Olga: Aigul Akmetshina
Tchaikovsky: Eugen Onegin
Production: Robert Carsen
Eugen Onegin: Gorden Bittner, Lensky: Evan LeRoy Johnson
Tatjana: Evgenia Muraveva, Prince Gremlin: Ferruccio Furlanetto
Tchaikovsky: Eugen Onegin
Production: Robert Carsen
Eugen Onegin: Gorden Bittner, Lensky: Evan LeRoy Johnson
Tatjana: Evgenia Muraveva, Prince Gremlin: Ferruccio Furlanetto
Prokoffiev: Roméo & Julia, Suite
James Horner Titanic, title music
Bernstein: Westside Story Symphonic Dances
Stavros Niarchos Hall
Bartok: Bluebird's Castle & Puccini: Gianni Schicchi PREMIERE
Stavros Niarchos Hall
Bartok: Bluebird's Castle & Puccini: Gianni Schicchi
Hindemith: Mathis der Maler
Rachmaninov Piano Concerto N° 3
Nikolai Lugansky, piano
Odeon of Herodes Attikus Theatre
Puccini: Madame Butterfly, PREMIERE
Production: Olivier Py
Odeon of Herodes Attikus Theatre
Puccini: Madame Butterfly
03., 05., 28. & 30.12.2021 GREEK NATIONAL OPERA
Koumendakis : The Murderess" 
19. 03. 2022  OPER GRAZ
Henze :Undine, Première
Choreography: Beate Vollack
20., 23. & 24. 03. 2022 OPER GRAZ
Henze :Undine
Choreography: Beate Vollack
 
02. 04. 2022 OPER GRAZ
Henze :Undine
Choreography: Beate Vollack
 
06.05.2022, ATHENS STATE ORCHESTRA
Anton Bruckner, Symphony Nr. 8 
18. & 20. 05. 2022 OPER GRAZ

Henze :Undine
Choreography: Beate Vollack